Da ist es! Das erste Teaserplakat der langersehnte Verfilmung des Romans "Fifty Shades of Grey" von E. L. James.
"Mr. Grey wird Sie jetzt empfangen!" – wohl kein anderer Satz hat die Leserschaft so sehr in Spannung versetzt wie dieser. Auf die Verfilmung müssen Fans sich noch ein Jahr gedulden, aber das Teaserplakat dürfte Viele bereits jetzt begeistern…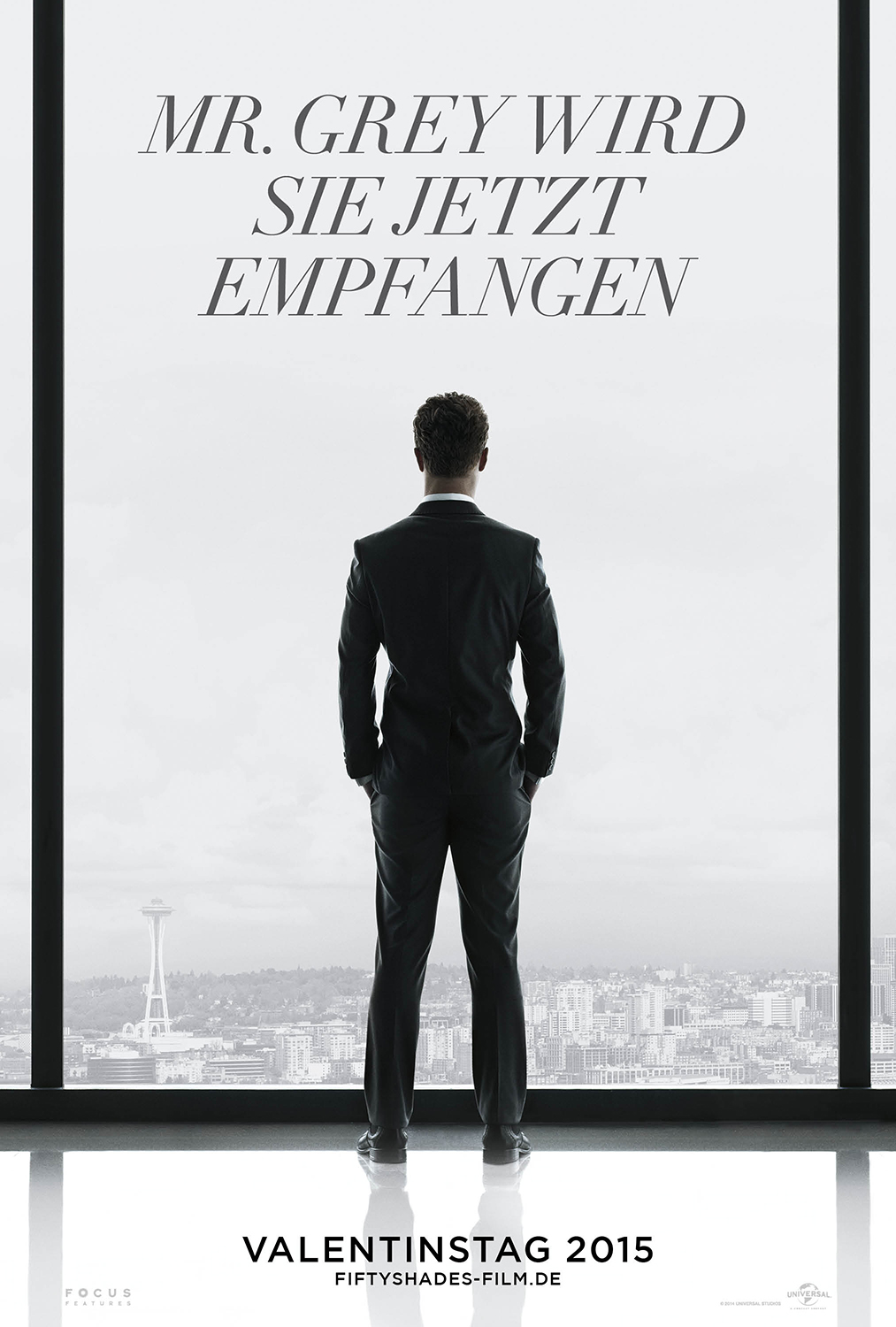 Hier die genaue Auflistung des Casts:
Jamie Dornan – Christian Grey
Dakota Johnson – Anastasia Steele
Max Martini – Taylor (Christians Mann für Alles)
Luke Grimes – Elliot Grey (Christians Bruder)
Eloise Mumford – Kate Kavanagh (Anastasias beste Freundin)
Marcia Gay Harden – Dr. Grace Trevelyan Grey (Christians Mutter)
Jennifer Ehle – Carla May Wilks (Anastasias Mutter)
Victor Rasuk – José Rodriguez (Anastasias bester Freund)
Rita Ora – Mia Grey (Christians Schwester)
Callum Keith Rennie – Ray Steele (Anastasias Vater)
Dylan Neal – Robbin 'Bob' Adams (Anastasias Stiefvater)
In Deutschland startet FIFTY SHADES OF GREY am 12.2.2015.