Die Serie NORMAL PEOPLE, die am 16. Juli auf STARZPLAY gestartet ist, basiert auf einer Literaturvorlage. Bestseller Autorin Sally Rooney selbst adaptierte ihr Buch zusammen mit den Autoren Alice Birch und Mark O'Rowe. Die Serie besteht aus zwölf je 30-minütigen Episoden.
Zum Start der Ausnahmeshow hat uns ein exklusives Interview mit Aislín McGuckin zur Verfügung gestellt, die Mariannes Mutter Denise verkörpert.
How did you get involved in the project?
Almost a year ago to the day, I had a self-tape request come in from my agent. This was a regular feature of the week, often an actor will self-tape for a couple of different projects every week, however this was particularly exciting – I had read the remarkable novel, the production had been anticipated for months. We all knew it was happening, knew Lenny Abrahamson was directing and we all wanted to be involved.
I sent off my tape, a couple of scenes with Denise and Marianne navigating their strained mother-daughter relationship and was recalled to meet Lenny and Louise Kiely, the casting director, in London the following week. That meeting was relaxed, and I left feeling confident we were all interpreting Denise in similar ways. I was offered the part the following day and was in costume fittings a couple of weeks later.
Did you read the book of NORMAL PEOPLE before receiving the script?
Yes, I was part of the wave of avid Sally Rooney fans after reading 'Conversations with Friends' who then devoured 'Normal People' on its release in 2018. The novel was divided into 12 episodes for the TV adaptation, this is a very different experience of the story and characters.
Obviously, the intensity of Marianne and Connell's relationship dominates the novel. In the screenplay we were afforded a little more space to develop the supporting characters, their psychological make up and subtleties of their interactions with Marianne and Connell.
Tell us about your character, Denise.
Denise is Marianne's mother. She is widowed and works as a solicitor. The family home is shared with her son Alan and with Marianne but her relationship with her two children is markedly different.
There was a history of domestic abuse in the marriage and this has complicated her responses to her children and has left a legacy of emotional distance between her and Marianne particularly.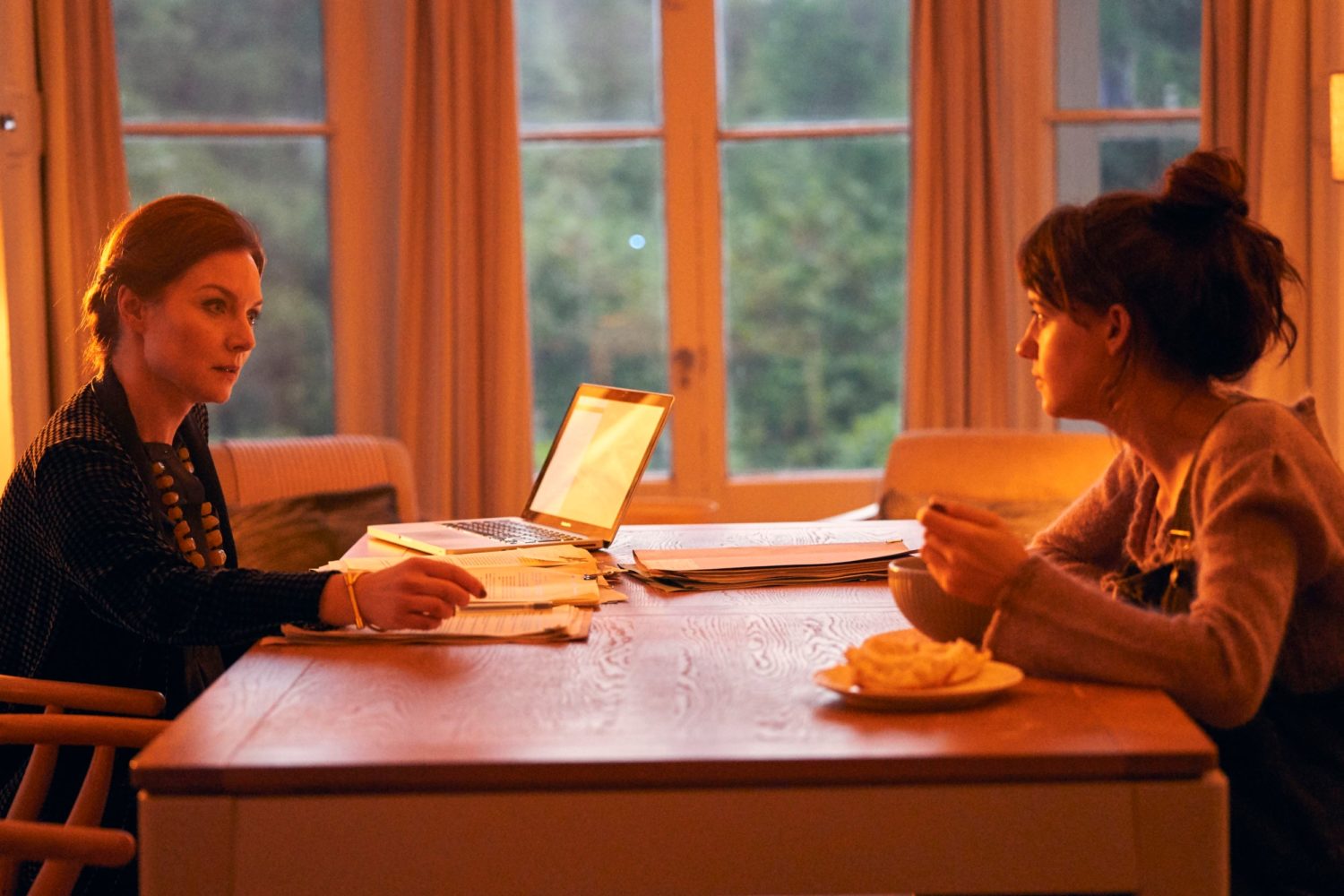 What is Denise and Marianne's relationship like?
I found it a compelling study, it was almost impossible to interact with Daisy and not feel huge warmth and care for her. I think that love is very much in the fabric of their mother/daughter relationship, but it had been buried as they struggled to understand each other.
This journey was more complicated than was maybe available in the condensed version of their relationship in the novel. It is a relationship with the universal themes of the parent/ child struggle for independence and control.
Did you get to meet Sally Rooney and Alice Birch before the project began?
Before filming began there was a period of rehearsal for the actors and with Lenny and Sally and Alice. This was to hone the script to ensure everything felt in keeping with the atmosphere and with the characters as we were investigating them. There was also a fantastic read through pre rehearsal.
All the characters were realized aloud and that is always a thrilling experience, when the pages get fleshed out. Sally is so quietly assured; it was a delight to meet her. It is inspirational to have a view of a character detailed by the writer.
What was it like working alongside directors Lenny Abrahamson and Hettie Macdonald?
Lenny directed the first six episodes and Hettie the subsequent six, and Denise features almost exclusively in the early scenes before Marianne makes her transition to university and leaves home, so my main direction came from Lenny. Every positive remark ever made about working with Lenny is true. He is a remarkably generous director, inclusive, detailed and passionate.
We all laughed a huge amount on set. It was a joyful few weeks. I had a couple of scenes under Hettie's fabulous direction. It was really interesting to watch another directors approach to the same material and characters. It was a real privilege to have both experiences.