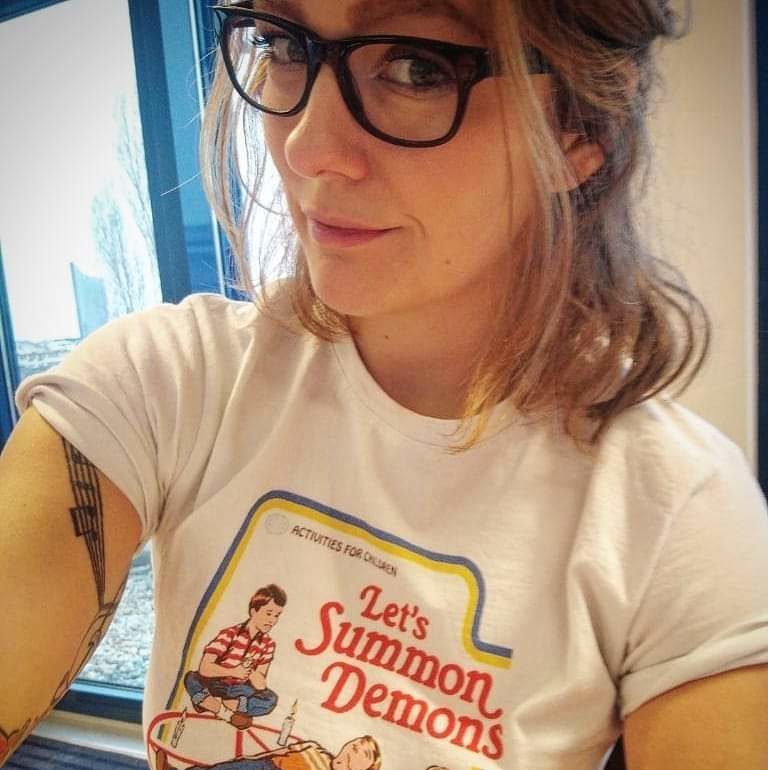 Was ist deine Aufgabe bei Serieasten.TV?
Nach Jahren im Dunstkreis der Serieasten & Friends schreibe ich nun Reviews zu aktuellen Serien und Filmen.
Wie viele Serien schaust du?
Unterschiedlich je nach Stresslevel im Alltag aber meist sind es so 3-5 parallel.
Welche sind deine drei Lieblingsserien?
Schweeeeer… in keiner bestimmten Reihenfolge: Veronica Mars, Buffy, Breaking Bad
(und natürlich: Sons of Anarchy, Lost, Game of Thrones, Pushing Daisies, Parks & Recreation, Sense8, Stranger Things, The OC, Westworld)
Was machst du neben Serieasten.TV?
Ich bin Projektleiterin in einer Promotionagentur und bespaße in meiner Freizeit ein mini-Me und eine Katze.
Welche Serien gehören sofort abgesetzt?
Da schließ ich mich Mel vollkommen an: irgendwer guckts immer und für die darf es dann gerne weiterlaufen. Was mich nicht interessiert kann ich guten Gewissens ignorieren 😉
Welche abgesetzte Serie würdest du sofort wiederbeleben?
Firefly und Pushing Daisies! Ach und Sense8 !
Welcher Seriencharakter ist dir am ähnlichsten?
April Ludgate aus Parks&Rec
Wäre dein Leben eine Serien, welche wäre es?
Parks & Recreation