Darum geht's in THE OUTLAWS
Als sieben Fremde im Rahmen eines gemeinnützigen Projekts zusammengewürfelt werden, stellen sie fest, dass sie unterschiedlicher nicht sein könnten. Während neue Freundschaften entstehen, kommen dunkle Geheimnisse ans Licht. Und als die Gruppe in gefährliche kriminelle Aktivitäten hineingezogen wird, müssen sie die Grenzen zwischen ihnen niederreißen, bevor sie für das Richtige kämpfen können.
Hier könnt Ihr einen Blick in den Trailer werfen…
Mitmachen & Gewinnen
Zusammen mit Ricky Gervais schuf Stephen Merchant bereits den Britcom-Klassiker THE OFFICE. In seinem neuen Hit THE OUTLAWS ist er nicht nur als Schauspieler zu sehen, sondern auch für Buch und Regie mitverantwortlich. THE OUTLAWS – Staffel 1 ist inklusive Bonusmaterial ab dem 26. Mai 2023 auf DVD erhältlich. Aus diesem Grund verlosen wir gemeinsam mit Polyband Medien gleich drei Mal: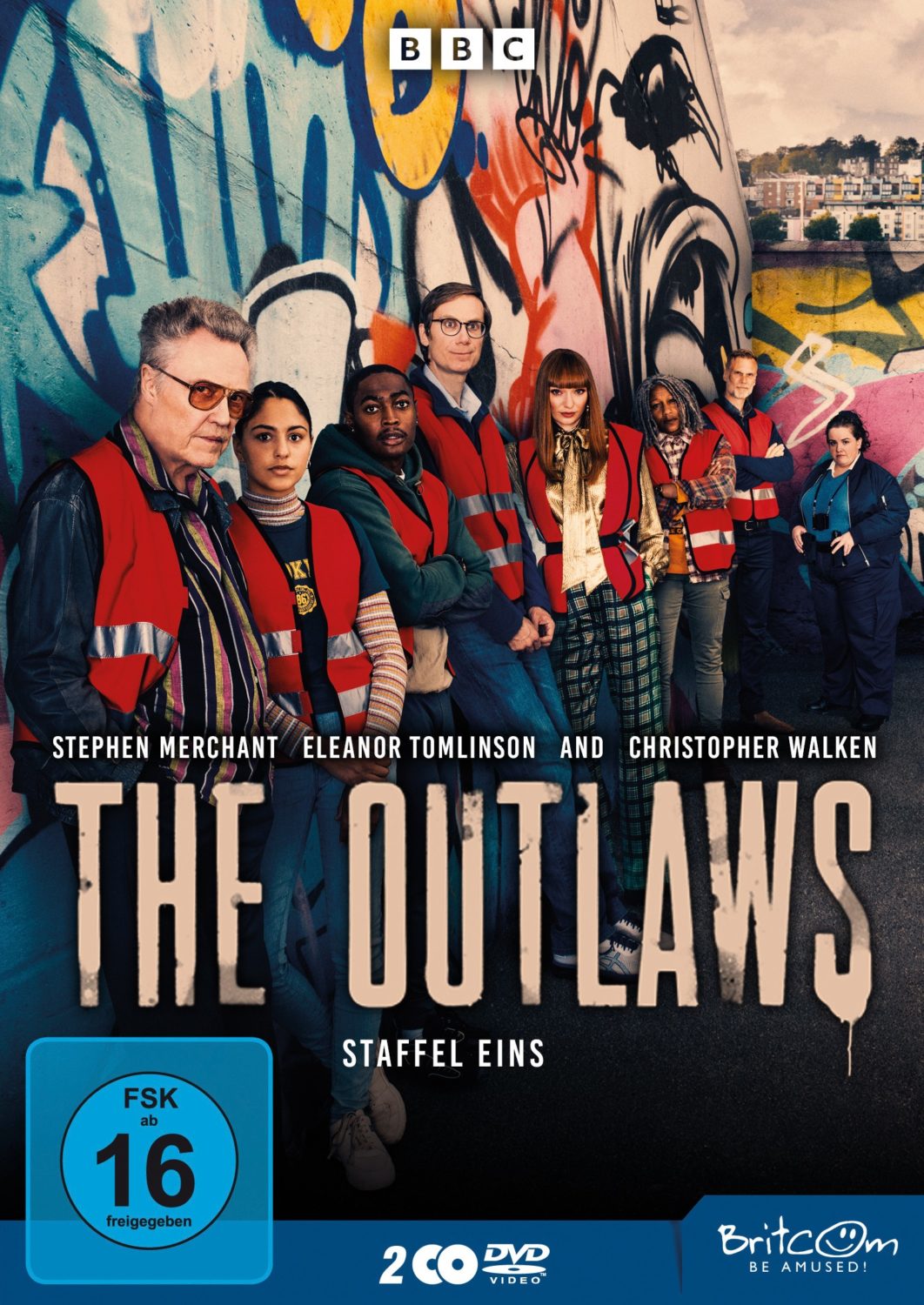 ++++ 1 x THE OUTLAWS auf DVD ++++
Teilnahmeschluss ist der 2. Juni 2023
Teilnahmebedingungen hier nachlesen!*
*ACHTUNG: Es kommen nur Gewinnspiel-Einträge in die Lostrommel, welche die Box "Teilnahmebedingungen gelesen" angeklickt haben. Alle anderen müssen wir leider ausschließen.
Good To Know
Genre:

TV-Serie




Comedy & Britcom

Land:

GB

Regie:

Stephen Merchant, John Butler, John Butler

Produktion:

Big Talk Productions

Drehbuch:

Stephen Merchant, John Butler, Nikita Lalwani, Emma Jane Unsworth, Elgin James

Darsteller:

Christopher Walken, Stephen Merchant, Darren Boyd, Rhianne Barreto, Gamba Cole